You don't need to find your voice.
You need to ignite it.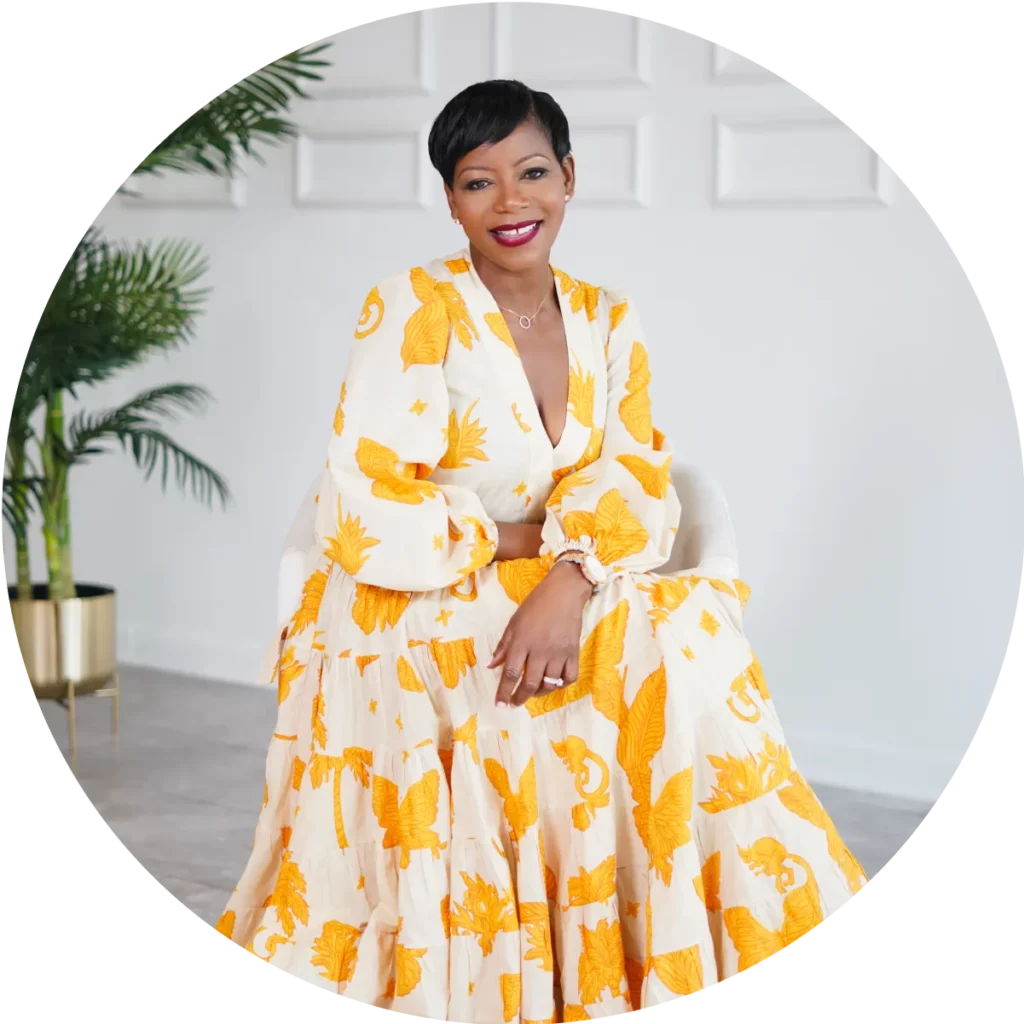 Hi, I'm Isabel. I'm a Transformational Coach, Spiritual Mentor, Podcast Host, and entrepreneur with over 20 years of experience. My own Loud Whisper journey began when I was a little girl growing up in Africa. Since childhood, I was surrounded by the most resilient, courageous, and powerful women who did whatever it took to care for their families.
I became what I saw:
The spirit of survival with a
I placed my own needs on the back burner while using every last one of my resources to love and nurture my family. I found success as an entrepreneur, inspired by the tenacious, determined women I'd seen at home carrying produce on their heads to sell at the market.
On the outside, I had the recipe for a perfect life: Loving family. Strong, supportive group of friends. Multiple successful businesses, which I grew to the multi-7-figure mark with my soulmate and husband. But I felt empty and lost inside. I'd lost touch with who I was and what truly mattered to me; I was an actor in the play of my own life.
But I felt empty and lost inside. I'd lost touch with who I was and what truly mattered to me; I was an actor in the play of my own life.
There was a loud whisper from my heart, screaming for help, yet no one seemed to hear.
I YEARNED TO FIND MY VOICE – AND TO CLAIM MY POWER.
On a heart level, I knew I needed to fill my cup first. Right then, I decided to take my needs, hopes, and dreams down from the shelf and start putting myself first. It was such a liberating decision and one I encourage every woman to make.
I knew that if I wanted a different outcome for my life, I needed to connect to the essence of my being- to start breathing life into my own story.
I stepped into the role of director when I decided to run the Chicago Marathon, 26.2 miles, in 2015, launching a true spiritual awakening that led me to aligning with my soul's purpose and learning to trust my inner guidance.
I found true peace, joy, and freedom as I learned to be the writer, director, and producer of my own story.
It's then that I knew my calling was to help women rediscover the power of their own voices using all that I had learned.
I am here to guide successful women entrepreneurs, like you, to connect to the core of their being. My gift is helping you connect to your heart, and to unearth your deeply held beliefs, desires, and perceptions of yourself to better understand who you really are and what you really want.
LOUD WHISPER: REIGNITE YOUR VOICE is a groundbreaking coaching paradigm that strips away your need for external validation, breaks through your personal ceilings, and teaches you to be the director of your own life.
We get down to the truth: You weren't born to be everything to everyone.
We find out who you were born to BE.
Let go of being a supporting actor, taking direction from norms, expectations, and people that aren't you.
This program teaches you to write your own story, starting with the healing you've neglected from childhood. Moving through your assumed values and beliefs, expert certified coach Isabel Draughon leads you on a spiritual, intellectual, and emotional journey back to yourself.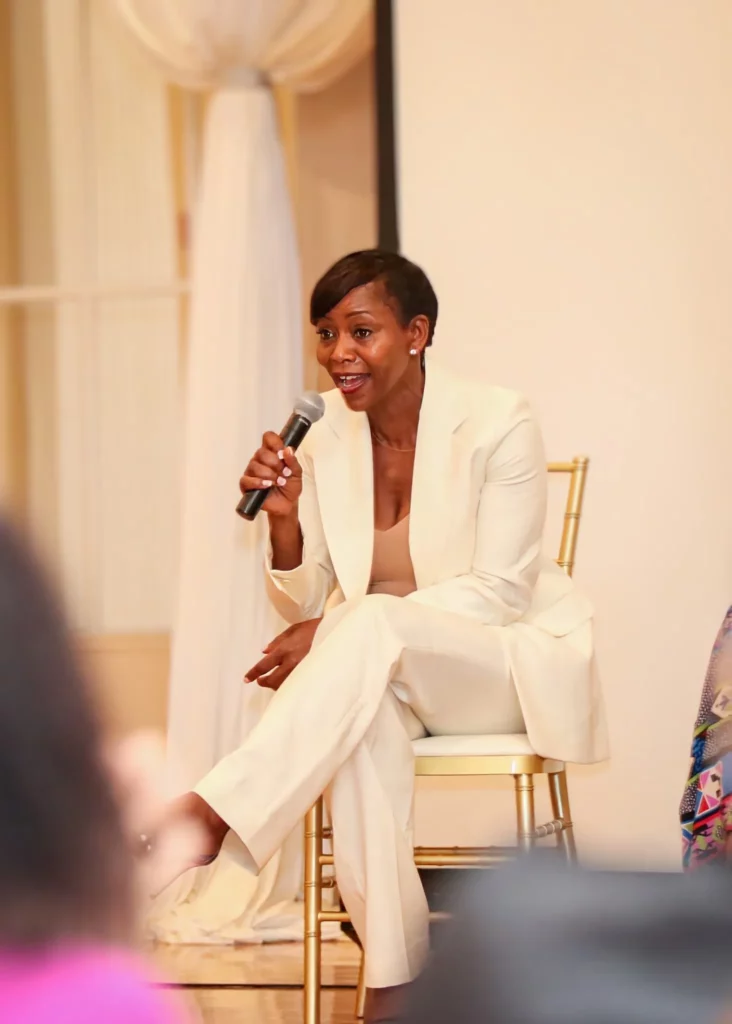 What our clients are saying.....
"Working with Isabel came at a time in my life when I felt like it was hard to recognize myself. Isabel helped me first, give myself grace and reframe that my difficulties were just a symptom of having been disconnected with myself and my truth. When we worked together, she helped me define what "coming home" means to me. It helped me to have an anchor for whenever I felt mis-aligned in my emotions. Working with Isabel has literally been a gift from God. She is inspiring, real and truly holds space for her clients. The biggest gift Isabel gave me was to help me define who I am and unapologetically make chives in alignment with that. I am so grateful !"
Isabel guided my heart, mind and soul to freedom. I am healed, happy and forever transformed because of our work. Thank you Isabel for all your coaching. You are a blessing beyond measure!
Isabel Mwachullah Draughon is the most passionate and genuine individuals I have met. She is caring and she truly wants you to succeed. She is a great mentor and life coach and I would highly recommend her. If you need clarity, support, or someone to put you back on track, Isabel is the right person for you. Schedule an appointment with her. She will change your life as she changed mine.
Thank you! I am so glad that I took the opportunity to pour into myself by attending the conference. You are so inspirational and encouraging. Thank Isabel. I look forward to our continued new found friendship
Good afternoon Isabel I really enjoyed the zoom meeting. Please have more because this is really helping, especially talking and listening to the other women. You are a godsend. I love you for giving me courage, confidence and loving myself. Thank you so so much
She Her Deep wisdom, storytelling vulnerability and moment to moment modeling of how to be a great leader made this day's teaching one of the best in years! You guided each of us to listen to our soul and inspired us to be who we are. I vow to no longer betray myself.
Before working with Isabel I felt like I was carrying the world on my shoulders. So much so that some friends called me Atlas!I have built multiple successful businesses and have 4 amazing teenagers and yet I recognized I created this awesome life for those I love but I wasn't REALLY happy. I felt numb actually. I was afraid to speak what I felt and use my voice in my personal life. Isabel was a total catalyst for my change. Working with Isabel is like having a meeting with the divine.. It's truly a deeply healing experience to work with her. I also love that Isabel is strong and she took control of our sessions with gentle authority and never allowed my strength to derail a session. She always maintained control of leading our coaching sessions which is a testament to her leadership skills.Isabel guided my heart, mind and soul to freedom. I am healed, happy and forever transformed because of our work. Thank you Isabel for all your coaching. You are a blessing beyond measure!
Let's get brave together.
If you are experiencing burnout, exhaustion, or a sense of loss when it comes to your identity and your life, I'm here to help. My signature one-on-one coaching program, LOUD WHISPER: REIGNITE YOUR VOICE has a place for you. We'll uncover what's keeping you from a life of fulfillment, alignment, wellness, and joy. Inside and out.