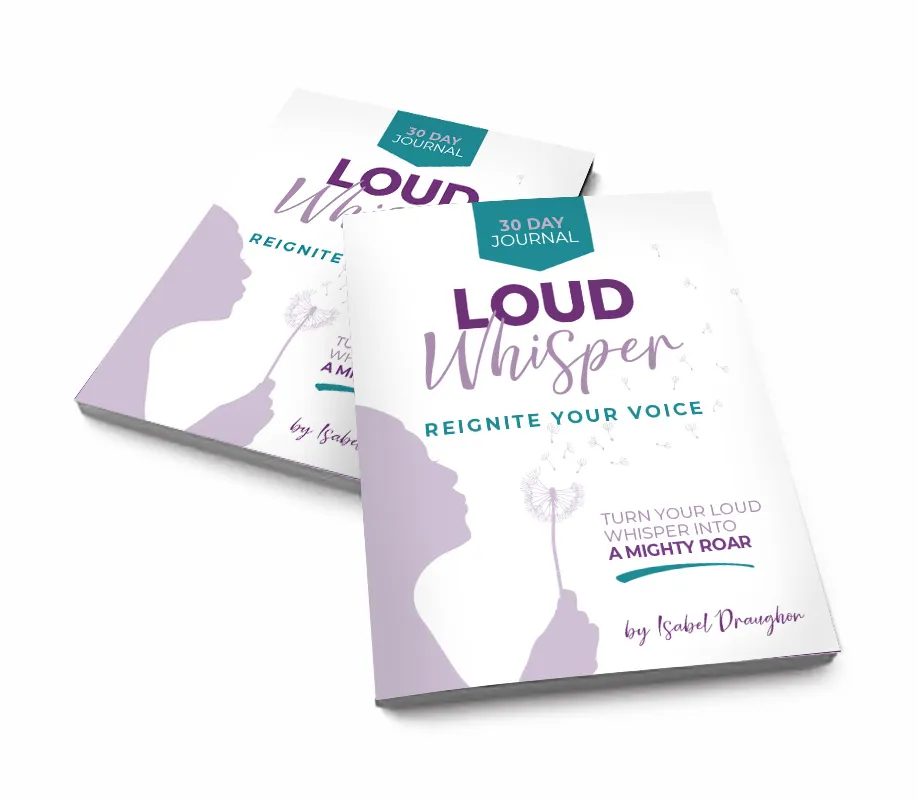 TURN YOUR LOUD WHISPER INTO A MIGHTY ROAR!
The Loud Whisper Reignite Your Voice journal has been created for women who are curious and ready to embark on their self-development journey.
It is different from any other journal you have purchased or completed before. It has been designed to guide you in taking the first step of your transformational journey to self. Discovering oneself and finding one's voice can be a challenging process. This interactive 30-day journal will guide you to find the courage and willingness to find your voice. Each day will include journal prompts for you to answer, as well as sections for gratitude, focus, and reflection. Some days will invite you to take specific action based on what you are focusing on at that moment. Journaling is one of the most powerful ways to understand yourself. It connects you to your inner core, helping you to discover who you are, and determine what you really want and need in your life, to become your authentic self. This is your time to reignite your voice and come home to yourself.